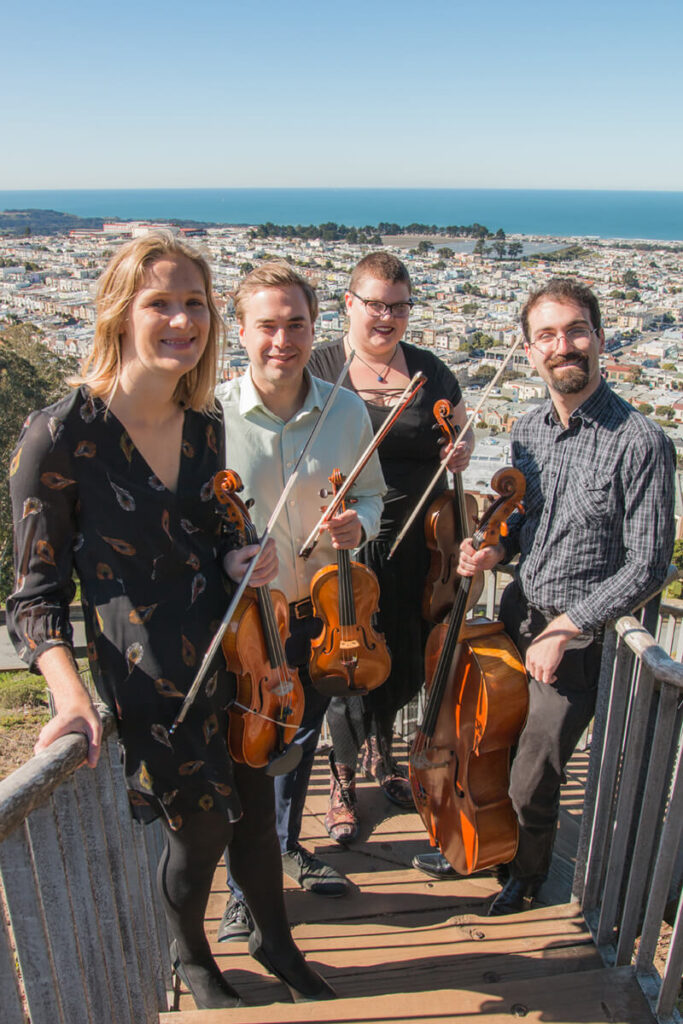 Sutro String Quartet is one of the most sought-after San Francisco based ensembles for weddings, corporate events, and parties. The group performs both classical music, as well as original arrangements of popular contemporary songs, bringing a level of artistry and professionalism your guests are sure to notice!
"Punctual, friendly, professional and played beautifully. Great service from the booking through to the performance . Would absolutely recommend."
Joseph Christianson is a violinist in the Grammy-nominated crossover ensemble, Quartet San Francisco. The quartet's 2017/2018 season includes residencies at Martha's Vineyard Chamber Music Society in Martha's Vineyard, Massachusetts, Music at the Barn in Wichita, Kansas, and Clazz Festival in Arcidosso, Italy. A graduate of San Francisco Conservatory of Music, Joseph has performed in venues throughout the United States and across the globe, including a 2012 production of La Boheme at the Muscat Royal Opera House in Muscat, Oman, under Lorin Maazel's baton. He has participated in public masterclasses with members of the Kronos Quartet, Takacs Quartet, Borromeo String Quartet and Danish Quartet.
Originally from San Luis Obispo, California, Joseph has played with conductors including Lorin Maazel, Kent Nagano, and Scott Yoo. In 2017 he performed with violinists Andrew Wan and Stefan Hersh in a video of Peter Norman's virtuoso ensemble piece Gran Turismo, produced by the Colorado College Summer Music Festival. Joseph has been awarded fellowships at Colorado College Summer Music Festival, Castleton Festival, Mendocino Music Festival, and the Rubin Institute of Music Criticism.
During his studies at Peabody Institute of the Johns Hopkins University and San Francisco Conservatory of Music, his mentors have included Nina Bodnar, Herbert Greenberg, Axel Strauss, and Bettina Mussumeli.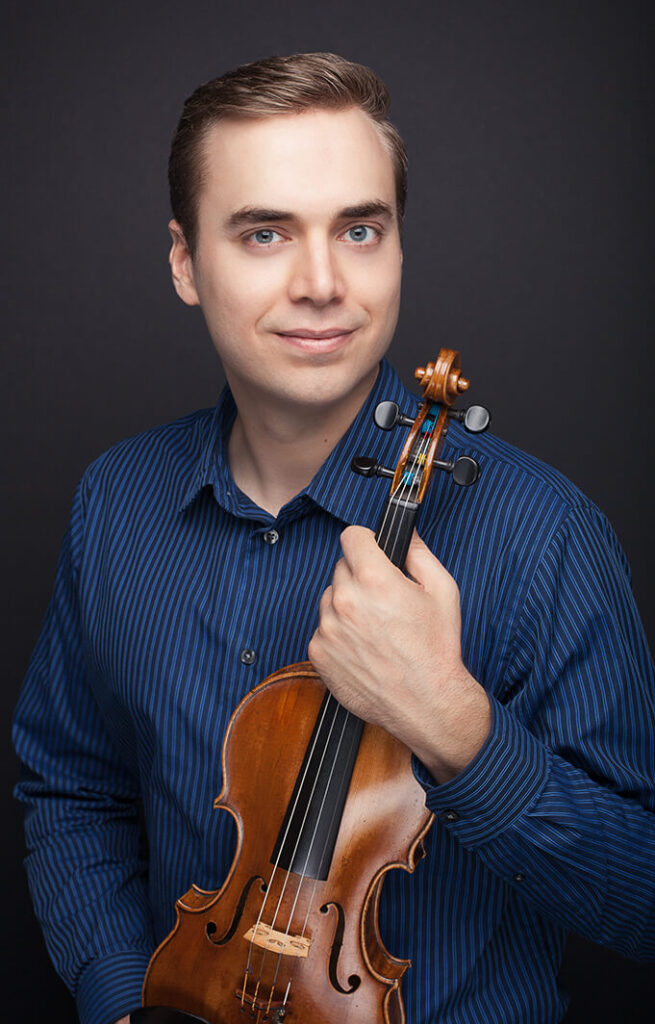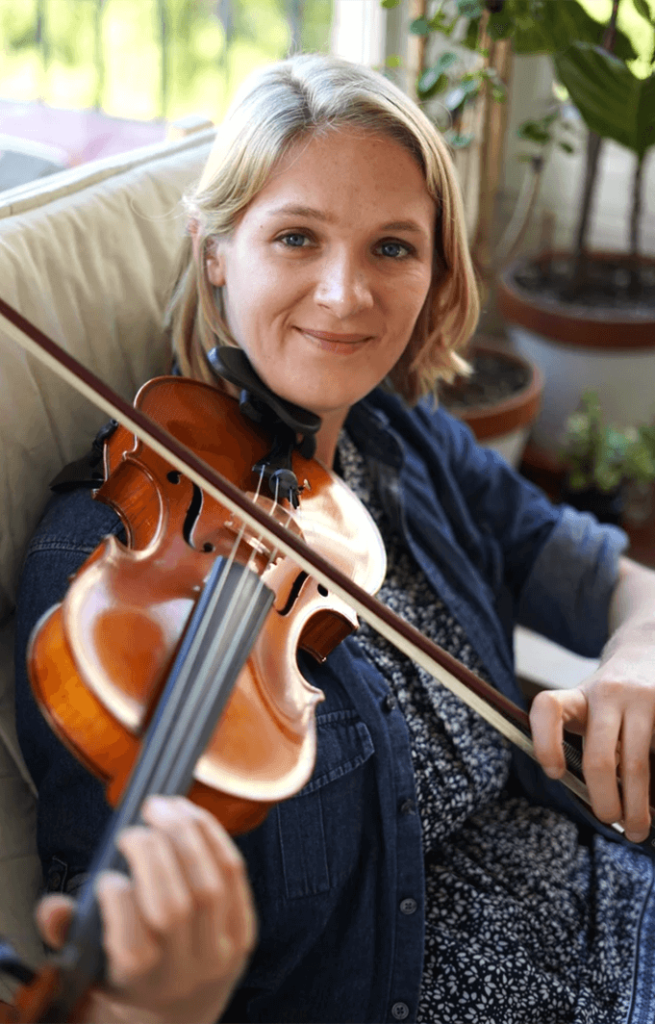 Clare Armenante is a versatile violinist and fiddler with a passion for all music – any style, any genre. She currently performs, records, and tours with two bands: The High Water Line (bluegrass) and The Vivants (western swing/Cajun). She also performs as a member of the hip-hop chamber group, Ensemble Mik Nawooj.
Clare plays in the pit orchestra for numerous musical productions in the Bay area including Opera San Jose and other local theaters. She was principal second violinist at The Ohio Light Opera and Opera of the Ozarks. She is also a member of the Lazuli String Quartet.
Her skills in many genres of music have given her the opportunity to travel and perform at Carnegie Hall, Merkin Concert Hall at Lincoln Center, Bill Graham Civic Auditorium, The Apollo Café, TedX Oakland, and the Metropolitan Museum of Art for Queen Noor of Jordan.
Clare received her M.M from the San Francisco Conservatory of Music studying with Ian Swensen, and her B.M. studying with Christian Teal and Matt Combs (fiddle) at Vanderbilt University.
Originally from the Seattle area, violist Justine Preston brings her intense passion for music-making to all corners of the repertoire, from chamber music the Lazuli String Quartet to solo and orchestral performances across the United States. While she is dedicated to performing many types of music, her zeal for chamber music keeps her working in various innovative ensembles around the Bay Area. She also has a passion for teaching and musical outreach.
Justine has participated in several summer music festivals, including the Chautauqua Institute in 2010, the Castleton Festival in 2011—where she worked with Lorin Maazel in the last few years of his life—and the National Orchestral Institute in 2012. She has performed in master classes around the country, playing for violists such as Emanuel Vardi, Roland Vamos, Lawrence Power, Peter Slowik, and Ivo-Jan van der Werff, among many others. As the violist in the Lazuli Quartet, she has played in master classes for members of the Borromeo String Quartet, Kronos Quartet, Takacs Quartet, Danish String Quartet, and Fidelio Trio.
Justine is a recent graduate of the San Francisco Conservatory of Music, where she received a Master of Music degree studying with Jodi Levitz. She graduated magna cum laude from Shenandoah University with a Bachelor of Music studying with Doris Lederer of the Audubon Quartet. While living in Virginia, Justine maintained a private studio of violin and viola students, working with students of varying ages and abilities. She continues to teach in the Bay Area where she is building a career in music.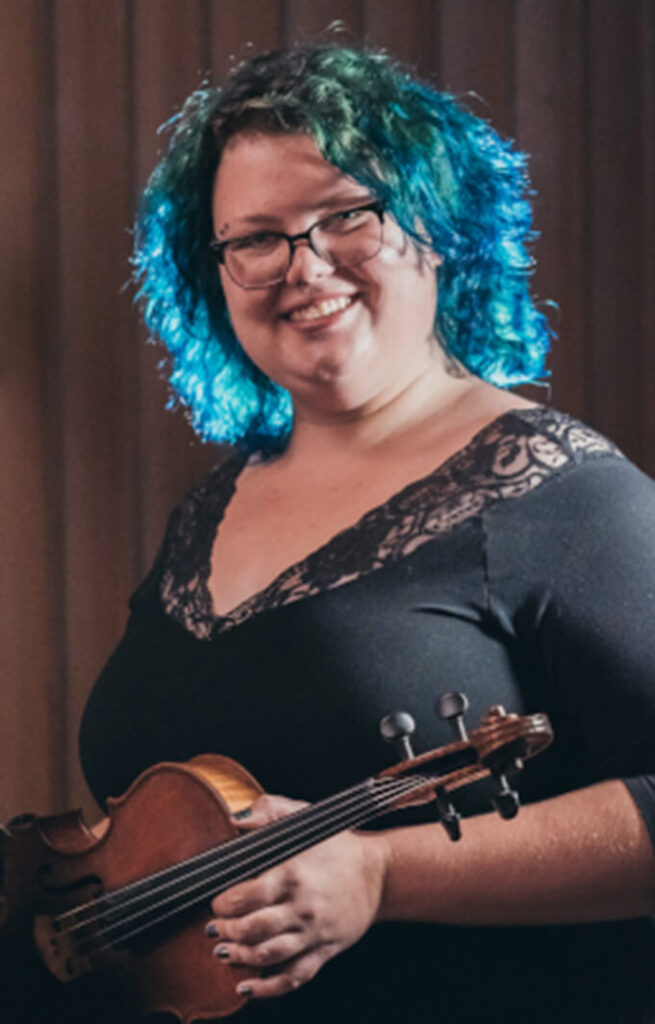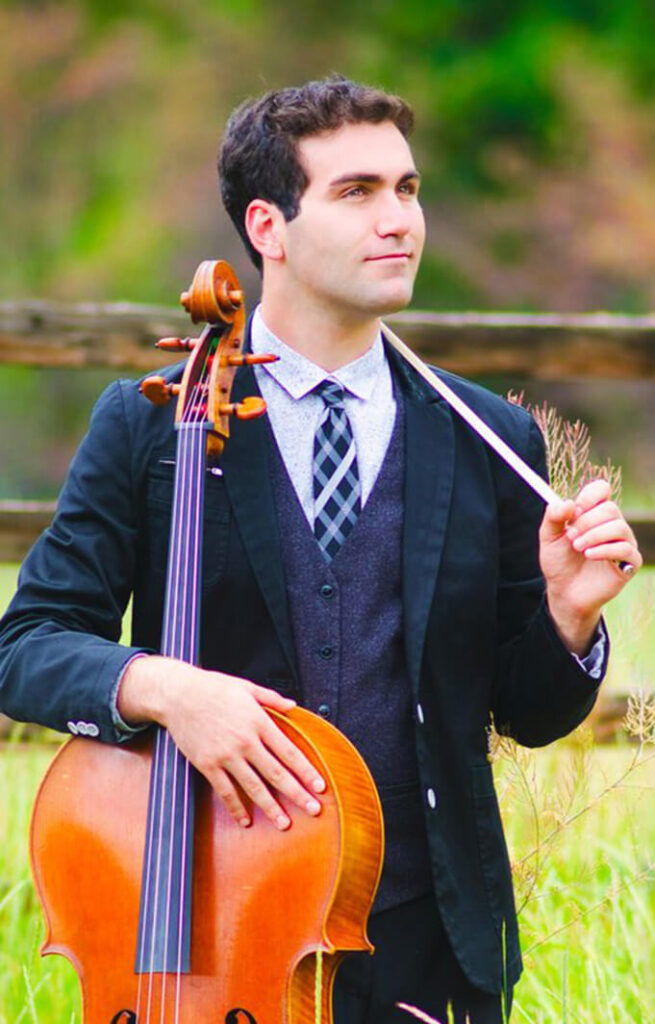 Native to Los Angeles, California, cellist Evan Kahn currently serves as assistant principal cellist of both Opera San Jose and West Bay Opera, and as principal cellist of Symphony Silicon Valley. As an orchestral musician, Evan has served as principal cellist under the batons of Gustavo Dudamel, Robert Spano, Manfred Honeck, Mei-Ann Chen, Barry Douglas, Andrés Cárdenes, and others. His Pittsburgh-based piano trio, Trio Rizi, won the top awards in the Silberman Chamber Music Competition and the Pittsburgh Concert Society Competition. He also frequently performs with San Francisco Conservatory faculty, and recently collaborated in performance with Geoff Nutall, Donald and Vivian Weilerstein, Kim Kashkashian, and members of the Miro and Telegraph Quartets. Evan is a resident cellist for several Bay Area music collectives and ensembles, such as After Everything, Elevate Ensemble, Mythica Foundation, and hip-hop band Ensemble Mik Nawooj.
As a soloist, he has performed with Symphony Silicon Valley, the Veridian Symphony Orchestra, Segah Festival Orchestra, Diablo Symphony Orchestra, and Pittsburgh String Orchestra, as well as the Carnegie Mellon Philharmonic and San Francisco Conservatory Orchestra, after winning both institutions' concerto competitions. In April 2018, he served as Artist in Residence with Performance Today at NPR, the recording from which can be found on NPR's website starting May 11.
Evan is pursuing a Master's in Chamber Music at San Francisco Conservatory of Music, studying with Jennifer Culp. He graduated with college and university honors from Carnegie Mellon University, where he served as principal cellist of CMU orchestras and studied with David Premo. At CMU, he received awards such as The Harry G. Archer Award for Outstanding Senior, Presser Scholarship, four years' worth of the Wilkins Cello Scholarship, and first prize in the Carnegie Mellon Concerto Competition.